MLK Day of Service
December 8, 2017
Instead of taking a day off, let's all make this holiday a "day on" and work together to move closer to Dr. King's vision of a "Beloved Community."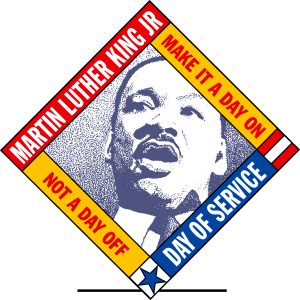 Join Bridges and Volunteer Arlington for the MLK Day of Service – Monday, January 15 where you will help strengthen and empower our community. With local nonprofit and county partners, there will have hands-on service projects for all ages as well as on-site training opportunities for those looking for long-term volunteering.
Event Details:
The event is free to attend, but registration is requested to select your service assignment.
Monday, January 15, 2018
8:30am – 12:00pm
Arlington Career Center
816 S. Walter Reed Drive
Arlington, VA 22204
Service Project with Bridges to Independence: 
Participants will have the opportunity to select a service or training opportunity. We hope you'll consider signing up to support Bridges!
A scavenger hunt for all ages! While at the Career Center, volunteers will meet with a representative from Bridges to Independence to briefly learn about the organization. Volunteers will then be invited to purchase a few items they would like to go into Welcome Kits that will be assembled for Bridges to Independence families. After heading to a local store to buy the items (volunteers will decide how much they would like to contribute; no contribution will be too little or small!), volunteers will regather at the Career Center to assemble the Welcome Kits for Bridges to Independence.
Location: Arlington Career Center and nearby local store of your choosing.
*Volunteers under 18 must be accompanied by an adult.
Event Agenda:
8:30am: Check-in at the Arlington Career Center (816 S. Walter Reed Drive, Arlington, VA 22204). During check-in, there will be activities for all ages which remind us of Dr. King's dream of creating a beloved community.
9:00am: Program begins
10:00am – 12:00pm: Service projects and trainings begin