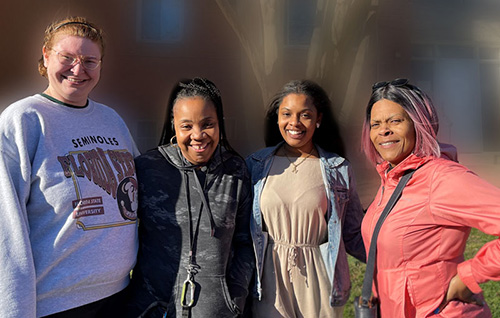 Bridges operates Arlington County's emergency family shelter, known as the Sullivan House, which has approximately 45 beds across 10 separate apartment units. It is a temporary solution for those with little or no resources. While there, families receive intensive case management – assessing their situation, providing Bridges program resources, or referring to other resources. The families are treated with the dignity and respect they deserve, are welcomed with open arms, and receive whatever immediate needs they may have – food, diapers, personal supplies, basic kitchen items, gift cards and more – thanks to donations from the community. The length of stay generally is between 30-90 days, and while Bridges works with the families to move them into permanent solutions – a home of their own, with another family member or friend, or out of Arlington County where they may have other family connections.
Do you need help or supportive services?
If you or someone you know is experiencing homelessness, or at risk of becoming homeless, contact Arlington County's Department of Human Services Community Assistance Bureau (CAB) at 703-228-1300 for help. In case of shelter need during non-business hours, please call 703-228-1010 for assistance.
Arlington County also is offering special assistance with rent, food, and vaccination information during the pandemic. Call 703-228-7999 or visit https://publicassistance.arlingtonva.us/.
If you live in the Green Valley community and are in need of supportive services, please call 703-525-7177.