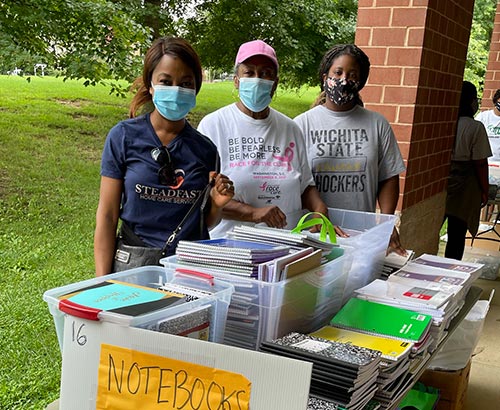 All volunteer orientations are held online via Zoom.You will receive the Zoom link a week in advance of the orientation you have signed up for.
If you have any questions, please contact Volunteer@bridges2.org.
Becoming a volunteer is an easy four-step process.
1. Volunteer Application

First, please complete our online application. This information will help us learn a little more about you, your interests, availability, and background.

2. Volunteer Agreement

All volunteers must sign the volunteer agreement, which includes the Code of Conduct and Release of Liability, and review the volunteer handbook. Completed agreements can be emailed to volunteer@bridges2.org.

3. Background Check

Upon completing the online application, you will receive information regarding submitting a background check.

4. Orientation

The next step is to attend one of our monthly volunteer orientation sessions. Attendance at an orientation is required before you can begin volunteering.
Do you need help or supportive services?
If you or someone you know is experiencing homelessness, or at risk of becoming homeless, contact Arlington County's Department of Human Services Community Assistance Bureau (CAB) at 703-228-1300 for help. In case of shelter need during non-business hours, please call 703-228-1010 for assistance.
Arlington County also is offering special assistance with rent, food, and vaccination information during the pandemic. Call 703-228-7999 or visit https://publicassistance.arlingtonva.us/.
If you live in the Green Valley community and are in need of supportive services, please call 703-525-7177.