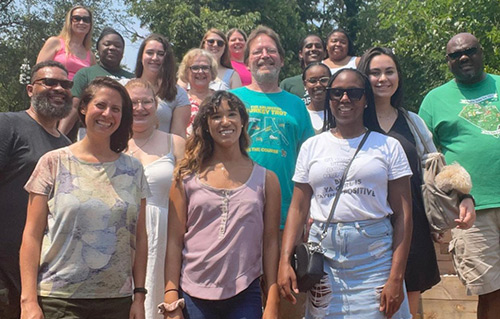 Bridges to Independence, established in 1985, is focused on helping families experiencing homelessness, housing instability, or systemic poverty move toward empowerment and stability. Core programming includes operating Arlington County's largest emergency family shelter, providing housing through a Rapid Rehousing model, offering referral services through a Community Services Center in Green Valley, and providing supportive service programming such as workforce development, youth development, and case management.
Do you need help or supportive services?
If you or someone you know is experiencing homelessness, or at risk of becoming homeless, contact Arlington County's Department of Human Services Community Assistance Bureau (CAB) at 703-228-1300 for help. In case of shelter need during non-business hours, please call 703-228-1010 for assistance.
Arlington County also is offering special assistance with rent, food, and vaccination information during the pandemic. Call 703-228-7999 or visit https://publicassistance.arlingtonva.us/.
If you live in the Green Valley community and are in need of supportive services, please call 703-525-7177.