Bridges to Independence leads individuals and families out of homelessness and into stable, independent futures.
Your support builds bridges in Arlington!
People served by Rapid Rehousing Program
People were provided safe and comfortable shelter in our Emergency Family Shelter
%
of high school seniors graduated and proceeded to college or the career choice of their choosing.
Adults participated in our workforce development program.
Individuals
served by
Bridges' Community Services Center
Bridges to Independence's short-term goal is to help individual and families immediately – whether they are unable to pay a utility bill or are experiencing emergency homelessness. Long-term, Bridges aims to empower today's struggling youth or adults to be tomorrow's successful community members.
Thank you to everyone that participated in Volunteer Arlington's MLK Day of Service! It was an amazing day "on, not off", over 100 volunteers came together to assemble Birthday Boxes…
No news to report right now. Check back soon or sign up below for updates.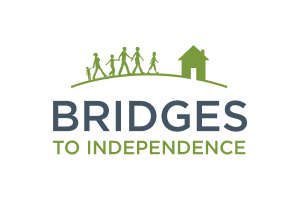 Arlington, VA: Bridges to Independence announced that CEO, Samuel L. Kelly, Jr., who has worked with Bridges for more than 16 years and has served as CEO for the last six, will depart the organization at the end of February. Mr. Kelly is relocating with his family out of the area after a tenure at Bridges to Independence that included roles as a Children's Case Manager, Program Director, Deputy Director, and ultimately CEO.