"Bridging the Gap" Gala to Benefit Three Local Nonprofits
November 9, 2017
Bridges to Independence is thrilled to be a charitable beneficiary of Keller Williams Arlington Community Total Support's (KW ACTS) 10th Annual Bridging the Gap Gala. This year's event will work to raise funds and bring community attention to Bridges to Independence, A-SPAN and Edu-Futuro, three of Arlington's premier non-profits. The event will take place on Thursday, November 9, 2017 at the Clarendon Ballroom.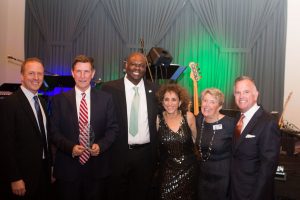 The three nonprofits selected provide life changing, critically important services to those in need in our community. A-SPAN and Bridges to Independence lead people out of homelessness and into stability, while Edu-Futuro empowers Latino and other immigrant youth to become tomorrow's leaders.
Please join us for an evening in support of these three important community organizations. The gala is always a night to remember, complete with excellent food, fabulous auction items, local celebrities, and live entertainment.