A refreshing way to give back!
Typically, in the summer, Bridges to Independence hosts an annual youth Lemonade Stand, making an appearance at various sites across Arlington in July. The youth learn good decision-making, a strong work ethic, and salesmanship through promotion, prep/cleanup, and management of their own lemonade stand. However, this year, the Lemonade Stand will not be making its usual appearance due to COVID-19.
This year, Bridges pivoted from the in-person Lemonade Stand, and instead, we are offering a three-prong approach. Bridges youth will create original art and still  learn the value of good decision making and financial empowerment through online seminars. The artwork will be auctioned off to the community in August. Check out the link below to start bidding!
https://events.readysetauction.com/bridgestoindependence/artauction
As the second prong, Bridges also will partner with restaurants in Arlington where a portion of proceeds  will support the youth program. For the third prong, the community is invited to host social-distance friendly Lemonade Stands in their neighborhood, following CDC guidelines, and also may submit artwork. Funds raised from these three initiatives will support Bridges youth's savings accounts at Arlington Community Federal Credit Union and future youth programming.While we are disappointed that the Lemonade Stand cannot make its usual appearance this year, we are excited about the  auction and partnerships!
Stop by Good Company and enjoy a sweet treat while supporting Bridges to Independence!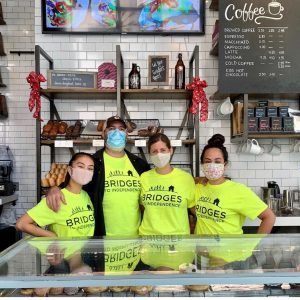 In the month of July, Bridges is partnering with Good Company to receive a portion of proceeds from lemon products sold. Good Company is donating 10% of sales of lemon related products. Buy a lemon pucker, old fashioned lemon cake or lime aide for the cause.
This partnership is in honor of our annual Lemonade Stand that cannot make its appearance this year due to COVID-19.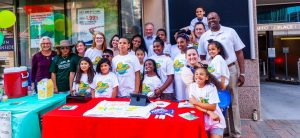 Our kid-run Lemonade Stand is the centerpiece of Bridges to Independence's summer youth program. Participants practice good decision-making, a strong work ethic, and reliability through promotion, prep/cleanup and management of their own lemonade stand.
At the same time, youth learn valuable financial literacy skills through a series of workshops taught by Arlington Community Federal Credit Union. Half of the money raised is used for participants to open their very first savings account and the other half supports an end-of-summer field trip.
Thank you to our 2020 Lemonade Stand sponsors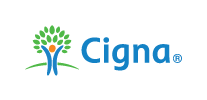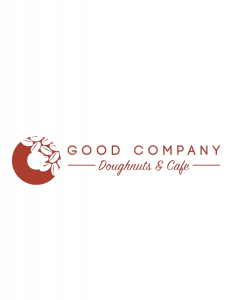 Goodwin House Alexandria's Outreach Committee