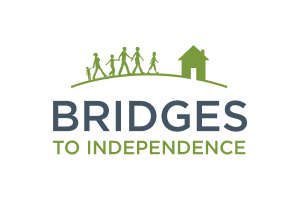 FOR IMMEDIATE RELEASE
Contact: Samuel L. Kelly, Jr., CEO
skelly@bridges2.org
(703) 525-7177 x117
January 6, 2022
Bridges to Independence Announces CEO Transition
Samuel L. Kelly, Jr. Departs After 16 Years
Arlington, VA: Bridges to Independence announced that CEO, Samuel L. Kelly, Jr., who has worked with Bridges for more than 16 years and has served as CEO for the last six, will depart the organization at the end of February. Mr. Kelly is relocating with his family out of the area after a tenure at Bridges to Independence that included roles as a Children's Case Manager, Program Director, Deputy Director, and ultimately CEO.
During Mr. Kelly's tenure, Bridges to Independence provided housing stabilization services to thousands of Arlington residents. Under his leadership, in 2012, Bridges to Independence launched a youth development program that consistently graduates 100% of eligible high school seniors and supports them in enrolling to college or a technical program of their choice. He also led the organization through a merger during the height of the pandemic, which expanded the organization's reach and moved programming beyond homeless services to an expanded vision that focuses on ending systemic poverty.
"Sam's leadership at Bridges has been integral in the organization's growth and success," said Board President Evan Lacopo. "He led Bridges in our merger last year with the Bonder and Amanda Johnson CDC, ensuring the vital programs that serve our community's most vulnerable residents continued to operate through the pandemic. The Board is grateful for his dedication and service to Bridges and the Arlington community, and we wish him well."
The Board of Directors has named Brian O'Neill to serve as the Interim CEO upon Mr. Kelly's departure while a full search is underway to hire the next CEO. Mr. O'Neill is a former Board member and Treasurer of the Board of Directors for Bridges to Independence. Mr. O'Neill brings a wealth of executive and financial expertise to the organization. In prior roles, Mr. O'Neill has served as General Manager of the College Funding Coach and President and Chief Financial Officer of DeepMile Networks, LLC.
More information on the CEO search will be available at on our Careers page.
Mr. Kelly sent a community announcement today regarding his departure and said, "I am incredibly proud of the work of Bridges and am thankful to have had the opportunity to serve. While the need remains, I leave knowing that Bridges is strong, our impact vital, and our community compassionate. Thank you, Arlington!"
# # #
About Bridges
Bridges to Independence operates Arlington County's largest emergency family homeless shelter, provides housing for families and operates the community services center in Green Valley, founded by Bonder & Amanda Johnson, which offers a continuum of aid and support for all family members, neighbors, and households, helping them attain stability. As a nonprofit organization, Bridges to Independence's vision is to end systemic poverty and has been working with and for homeless families since 1985, formerly as the Arlington-Alexandria Coalition for the Homeless. For more information, sign up for the newsletter at www.bridges2.org, or follow the organization on Twitter, Facebook, Instagram, LinkedIn, and TikTok (@Bridges2Indep).
Photos available here.