2021 at a glance!
November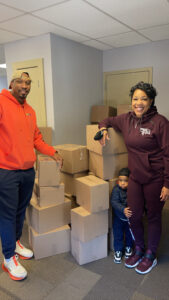 Thank you, CTAB Hoops, for collecting over 50 Thanksgiving meal kits for families at Bridges! Each meal kit included the pantry staples to a Thanksgiving meal like corn, mashed potatoes, green beans, and more! Also, each kit included a gift card for family to purchase fresh foods or a Turkey.
---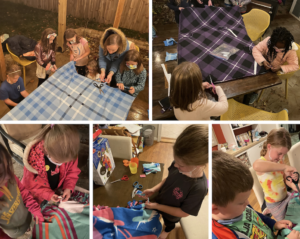 A local Girl Scout Brownie Group was hard at work this month creating cozy blankets for families at Bridges! Additionally, they held a drive to collect essential items like paper towels, food, toilet paper, and more! Thanks for your dedication!
---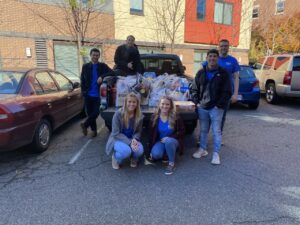 Hays Recruiting volunteered their time this month, by hosting a grocery store drive on behalf of Bridges. They traveled to local grocery stores and collected monetary donations and in-kind goods for Bridges shelter! As a sweet touch, they even made Birthday boxes! Now, when a youth has a birthday while living at our shelter, they can receive a birthday surprise full of fun goodies.
---
October 

Bridges was thrilled to present during Turner's Construction Inclusion Week! The week focuses on actions to advance diversity, equity and inclusion, while focusing on unconscious bias, supplier diversity, job site culture, and community outreach.
---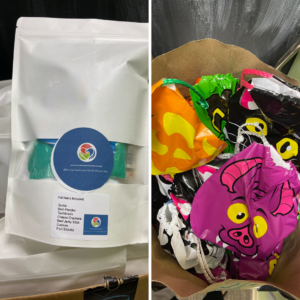 This Month, an organization called Helping Warm the Homeless contributed 5 dozen Halloween goodie bags and 3 dozen adult bags to Bridges Trunk-or-Treat. Thank you for the goodies!
---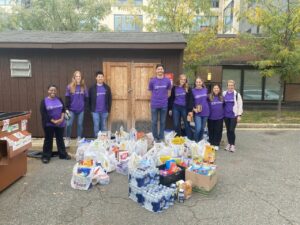 Thank you, Accenture, for volunteering with Bridges for the annual Accenture Day of Service! This year, volunteers from Accenture collected grocery items to stock the pantry at Bridges emergency shelter. Additionally, they collected gift cards for families to buy essential items. We appreciate all the great work you do in our community!
---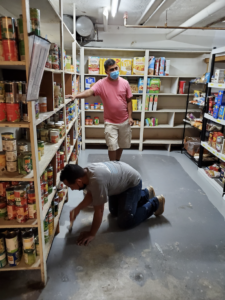 Earlier this month we were thrilled to have members from The Church of Jesus Christ of Latter-day Saints volunteer at our shelter. They did an array of beatification projects, including reinforcing shelves and painting our food pantry. We appreciate your help! 
---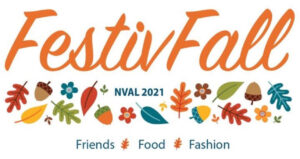 We had a great time attending the Fall Festival hosted by the Northern Virginia Alliance League. The day consisted of afternoon tea, an evening reception, and networking. The NVAL selected Bridges as this 2021 beneficiary for all their fundraising efforts through the end of the year. We are grateful for our friends at NVAL! 
---
Congratulations to Access Youth for being awarded Impact100 DC's founding year grant of $105,000! Bridges enjoyed learning more about your mission and look forward to seeing the great things you'll do with the grant. Bridges was honored to be a finalist along with Free Minds Book Club, Audubon Naturalist Society, and Generation Hope. 
---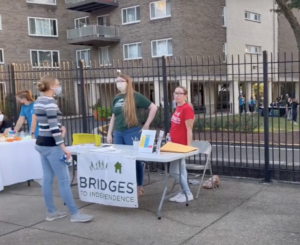 Bridges enjoyed tabling at AWLA's Community Care Fair! Bridges shared about our programs and services to attendees while getting to meet their furry friends! Click here for a quick recap of the day. 
---
Thank you, CareFirst, for volunteering at Bridges for CareFirst's week of equity and action! They spent a couple hours a Bridges shelter gardening, landscaping, and cleaning up the property. Thanks for your service, CareFirst! 
---
September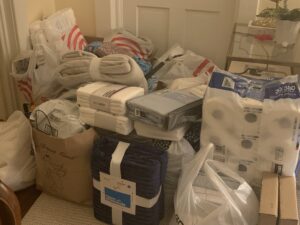 Thank you, Dominion Guild, for donating towels, sheets, bathroom supplies, and more! The donations will go directly to families in Bridges shelter. Often times, families enter the shelter with little to no possessions, so donations like these make all the difference. We appreciate your generosity! 
---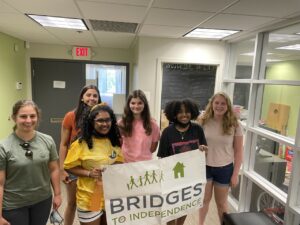 Last month, middle and high school students from First Presbyterian Church sorted, organized, and prepared donations for Bridge's Back to School Drive and Drop! Thanks to their support, kids were able to grab organized bundles of much need school supplies.
---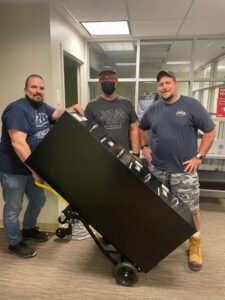 Thank you, CannonDesign, for moving our office furniture from our administrative offices to our community services center. Some of Bridges staff are working out of the community center, so having more office furniture available will help the staff work more comfortably. While helping, some of the volunteers learned about Bridges Senior Wishlist and purchased items off the list! Thank you for all your support, CannonDesign! 
---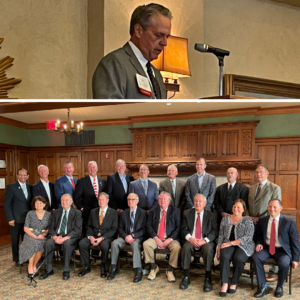 Bridges was honored to attend a luncheon hosted by the Helping Hands Society of Greater Washington. The luncheon was to recognize grant recipients and members of the National Association of Insurance and Financial Advisors. Bridges is a grant recipient, among four other organizations. The grant will be disbursed throughout the next three years, and we look forward to our continued partnership in the upcoming years.