Welcome to the 13th annual SAFE AT HOME Kickball Tournament, a benefit to support Bridges to Independence and our mission serving families overcoming homelessness.
---
Saturday, September 29, 2018
Congressional School
3229 Sleepy Hollow Rd
Falls Church, VA 22042
---
Tournament Schedule:
7:00am – 7:30am
Team Captain Registration
7:30am
Team Captain Meeting with Senior Umpire
8:00am
Opening Ceremony
8:30am
Tournament Kicks Off!
8:30am – until Championship Round

Kickball, food, music, and fun! (Team lunch breaks: Between 11am and 1pm.)

New! Each team will play 3 games and only the top 4 teams will move on to the finals.
We're pleased to welcome Reverend Rosemari Sullivan, one of Bridges to Independence's founders and honorary board member, as this year's Tournament Marshal.



Food/Beverage:
A delicious BBQ lunch provided by Bootheel Catering will be available to all players, vendors, and other attendees at a cost of $10 per person. Lunches must be pre-paid. Pay for lunches here. Volunteers will receive a free lunch.
Menu (subject to change):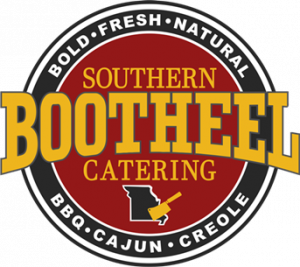 Choose One: Pulled Pork Sandwich or Pulled Chicken Sandwich
Choose Two: BBQ Pit Beans, Creamy Coleslaw, Redskin Potato Salad, Quinoa & Black Beans
(Vegetarians may take all four; all sides are vegetarian.)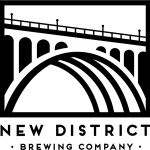 New District Brewing Company's delicious craft beer will be available for purchase. New District is the first production brewery in Arlington, VA in one hundred years, and a family and friend business devoted to community and high-quality craft beer.
Honest Tea is providing their refreshing Honest Sport drink and Starbucks is donating the morning coffee!
Special Thanks To:
Teams:
AHC Straight Up Ballbarians
Alexandria Office of Community Services
sponsored by World Services, LLC
Arlington Community Federal Credit Union
Burke and Herbert Bank
Carpenter's Shelter, sponsored by Westfourth Communications
Cigna
Common App
Deloitte
Educational and Charitable Funds Committee of CNA
Friends of the Guest House, sponsored by Sharon Plattner
National Association of Federally-Insured Credit Unions (NAFCU)
One Kick Wonders, sponsored by Blue Alchemy Consulting
TRG Vultures
TRG Vultures II
Bean, Kinney & Korman
Animal Welfare League of Arlington, sponsored by New Editions Consulting
Bridges to Independence Youth, sponsored by Patrick King
Chain Bridge Bank
Columbia All-Stars
DCGreeks.com
District Construction Corporation
Faith Lutheran Church
Helping Hands Society
KabooM, sponsored by Enterprise Knowledge
Leadership Machine
Microsoft
New Hope Housing, sponsored by Wray Sexson
Orangetheory Fitness
Toffler Associates
What Would Jesus Do, sponsored by Grace Community Church