Bridges to Independence is ending homelessness: one family, one home at a time. Will you help?
No family should be homeless, especially during the holidays. Our goal is to raise $100,000 before the end of the year to help move 20 families into a home of their own, while providing the support they need to continue on the path to independence.
Each year Bridges to Independence is the safety net for over 120 families experiencing homelessness. Some are newly arrived immigrants and refugees, others have been impacted by domestic violence and other forms of trauma. The families we serve are living in poverty and struggling with incomes far less than they need to pay for housing. This leads to unmanageable debt, eviction and homelessness.
At our Sullivan House emergency shelter, families find a safe, supportive place to stay–along with the tools and resources they need to begin again. Our two-generational approach assists parents in obtaining living-wage employment and identifying suitable housing for their families, while their children are given the support they need to thrive in and out of the classroom.
At Bridges, we know housing alone is not enough. Our programs and supportive services empower families to move forward. These include our Bridge to Work program that prepares and connects adults to living-wage employment, and our Youth Leadership Academy that trains and inspires young people for life after high school.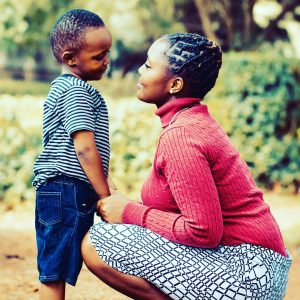 My son and I are so happy now. The organization has been there for us every step of the way. And now I get to see the smile on my son's face. Bridges gave us more than an apartment, they made our dreams come true."  -Shawna 
While affordable housing continues to be a challenge for families in Northern Virginia, Bridges has a successful, 34-year track record of helping local families stay in their own communities, close to their schools, jobs, and critical support systems.
Your gift this holiday season will provide families like Shawna's a home of their own and bring them one step closer to realizing their dreams for the new year. Thank you for supporting our mission to end homelessness–one family, one home at a time.