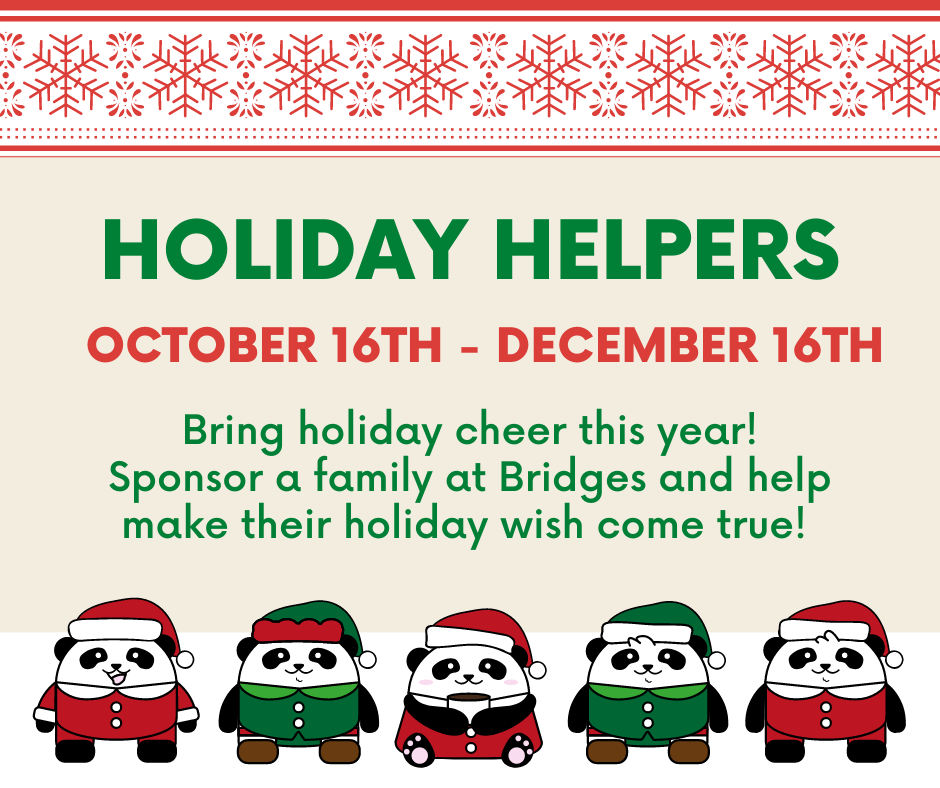 Bring holiday cheer this year! Sponsor a family at Bridges and help make their holiday wish come true! Gift cards empower our families to purchase the gifts they know their family members need or want. It costs $50 to sponsor a child and $100 to sponsor an adult. Once you have been assigned a family, you can purchase or collect general gift cards (Visa, Mastercard, and Amazon gift cards are preferred for their accessibility). You can sponsor a family on your own or collaborate with your friends, families, congregations, or coworkers to sponsor multiple families. All gift cards must be turned in by Friday, December 16th. 
Sunday, October 16, 2022
12:00 am-5:00 pm
Interested in becoming a sponsor?
Contact Heather Creelman for more information or to become a sponsor:
(703) 525-7177 x127 hcreelman@bridges2.org