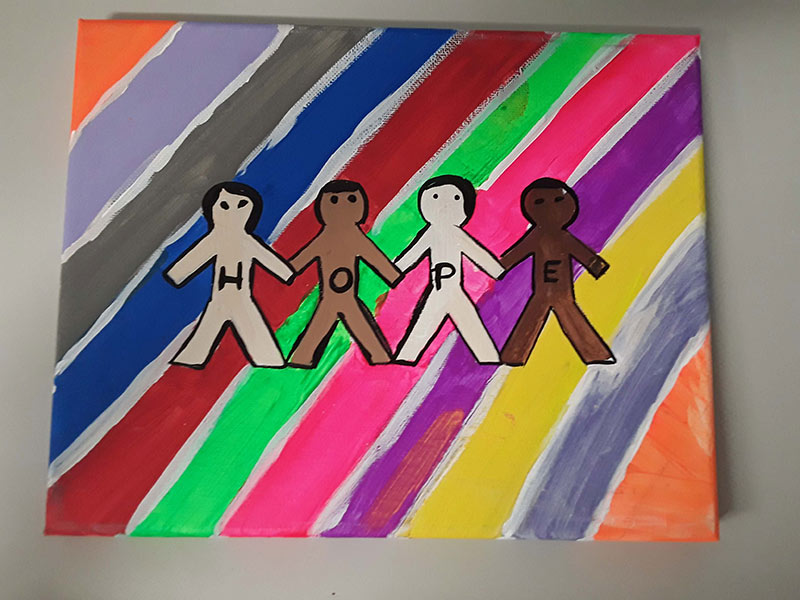 Learn about an experience of a youth in Bridges programming!
I first learned about Bridges when I was in the 7th grade, but it wasn't until I was in the 10th grade that I became more involved with what Bridges had to offer. In the 10th grade, Bridges supported me in finding a summer internship at a law firm which was exciting for me because it aligned with my career interests, and it was my first real life working experience. Through that internship I improved my communication and organizational skills and gained administrative experience. I had the opportunity to benefit from two additional virtual summer internships through Bridges during the pandemic. I was grateful for these experiences and opportunities during the pandemic to be able to continue building up my resume. I believe these internship experiences through Bridges helped me gain my first college work study job and helped me prepare for it.
In the fall of 2019, I got involved in Bridges' Youth Mentoring Program which paired me with a mentor from the community. For the last two and a half years, I have met with my mentor two to four times a month to discuss school and work on goals that I am trying to achieve. Through the mentorship program, we worked on resume building, interview preparation, job applications, SAT prep, college research and applications, learners permit prep, scholarship applications, and schoolwork support. The mentorship program helped me achieve my goal of successfully applying to colleges by preparing me and motivating me to do SAT prep because It's something I don't think I would have done on my own. In addition to the mentorship support, Bridges has constantly offered support in so many ways and I know that if I ever need something that I can always go to Bridges. For example, before starting college Bridges reached out to me to see if there was anything I needed and through Bridges support I was able to get a laptop which has been critical to my ability to attend college in a remote environment and complete my work successfully.
Painting by a youth in Bridges' programming for Bridges' Art Auction in 2020