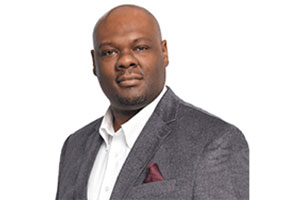 Dear #BridgeBuilder Community,
Happy New Year! I hope you were able to enjoy the holiday season safely, in good health, and with loved ones – whether in-person or virtually.
Having returned from time with my and my wife's family in Louisiana, I have an important announcement that I want to share with you, our volunteers, our supporters and partners, and our #BridgeBuilder family. After 16 dedicated years to Bridges to Independence, I have announced that I am leaving the organization at the end of February.
Many of you have been on this journey with me from Children's Case Manager, to Program Director, to Deputy Director, and to CEO. You have helped provide stable housing to thousands of Arlington residents. You helped me establish the Youth Development Program in 2012 that consistently graduates 100% of eligible high school seniors and supported them in enrolling in college or a technical program of their choice. You supported the extension of services during a pandemic as the result of the merger with Bonder & Amanda Johnson in Green Valley. Whether you are new to the organization, or you were one of our founding members, it's because of you that families have been helped. It's your committed support that makes this departure difficult. You believed in the mission, you believed in the organization, and ultimately — you believed in me. I am forever grateful to you and your commitment.
There will be an opportunity to celebrate virtually together in February at the Brunch for Bridges, so please be on the lookout for details. In the meantime, the Board of Directors has named Brian O'Neill to serve as Interim CEO while a full search is underway to hire the next CEO. Brian is a former Board member and Treasurer of the Board of Directors for Bridges to Independence. He brings a wealth of executive and financial expertise to the organization.
I am incredibly proud of the work of Bridges and am thankful to have had the opportunity to serve. While the need remains, I leave knowing that Bridges is strong, our impact vital, and our community compassionate. Your continued investment in Bridges will empower families to break intergenerational cycles of poverty and end systemic poverty.
Thank you, Arlington!
Samuel L. Kelly, Jr.