Army Navy Country Club
1700 Army Navy Dr, Arlington, VA
Join us for our annual Bridges' Bash – Mardi Gras in May – presented by Amazon! Enjoy a night of live music, complimentary drinks, and hors d'oeuvres!

Long Bridge Park
475 Long Bridge Dr., Arlington, VA
Get ready for the annual Bridges to Independence Safe at Home Kickball Tournament! Gather your team of 10-15 and join us for a fun-filled, friendly, competitive game of kickball. In addition, there will be a live DJ, food trucks, and an opportunity to meet new people and expand your networks. Bridges to Independence Kickball Tournament has brought together families, companies, faith-based groups, and volunteers for friendly competition and networking while supporting a great cause. All proceeds from the event will help families experiencing homelessness, housing instability, and systemic poverty...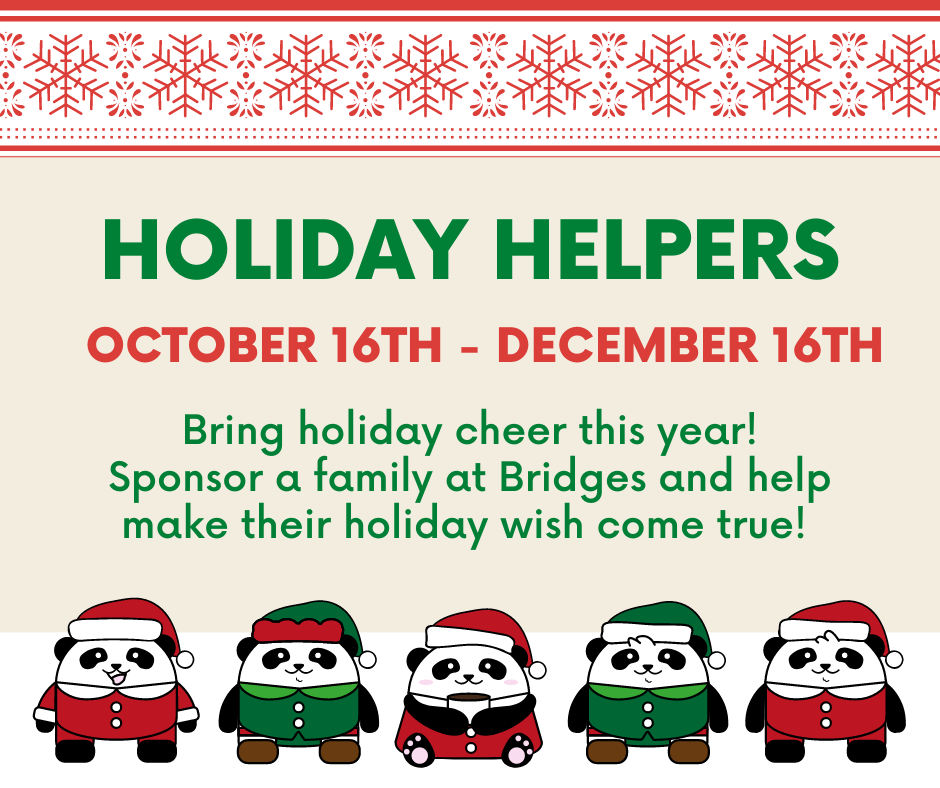 Bring holiday cheer this year! Sponsor a family at Bridges and help make their holiday wish come true! Gift cards empower our families to purchase the gifts they know their family members need or want. It costs $50 to sponsor a child and $100 to sponsor an adult. Once you have been assigned a family,…