Advanced registration for the Black & Gold Bash is now closed. We invite you to purchase tickets at the door.
NEW DATE! Due to the spring snowstorm, we have postponed our Black and Gold Bash to Wednesday, April 11. The location and time remain the same.
———————————————————
Mark your calendar! This year's Black and Gold Bash will be held on Wednesday, April 11, 2018 at the beautiful modern MakeOffices space in Clarendon.
Join us for an evening out and help our community's most vulnerable families lift themselves out of poverty and into self-sufficiency.
Event Details: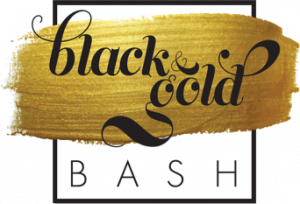 Wednesday, April 11, 2018, 6:30 – 9:30 pm
MakeOffices
3100 Clarendon Blvd., Second Floor
Arlington, VA 22201
The bash will feature live music by the Voodoo Chiefs, delicious food by HUNGRY, dessert by DC Sweet Potato Cake, and an exciting live and silent auction. We're pleased to welcome Arlington County Board Member Christian Dorsey as our emcee for the evening.
Take a sneak peek at our amazing auction items!
Tickets: $85 each or $135/pair. Ticket includes three drinks, hors d'oeuvres, and dessert.
Parking is available in the building's garage for a flat rate of $5 for the evening. The garage will close at 11 pm.
Sponsorship:
Sign up now to sponsor the Black & Gold Bash and bring visibility to your company or organization while helping those in need. Sponsorship Information.
View photo album from last year's Black & Gold event.
Special Thanks:

Arlington County Board Member Christian Dorsey
DC Sweet Potato Cake
Velma Massenburg
Michael Sauri
Charles Winburn