Our Next Chapter: How You Can Play a Pivotal Part in Our Future
Home. A simple word that is the bedrock for all our lives. Nevertheless, we at Bridges to Independence know this concept isn't a given for everyone. Over the last 30 years, our Northern Virginia-based nonprofit has provided housing and support services for individuals and families experiencing homelessness. It's more than gi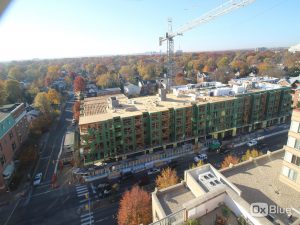 ving them a safe place to sleep each night. We're there for these men, women and children every day, empowering them with the tools and resources needed to take that crucial next step. Now, as Bridges to Independence prepares to undergo a transformation within our own headquarters, we hope you'll join us as we forge ahead into a future bursting with potential.
A Fruitful Future. We're thrilled to announce that the coming months hold big changes for Bridges to Independence. In September, we'll move into a completely renovated 4,700 square foot headquarters in Clarendon.
After our building was bought by CRC Companies for redevelopment, we reached an agreement with them to buy a first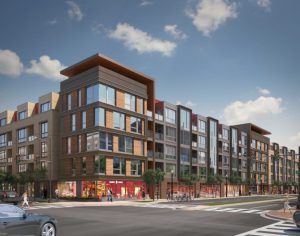 floor location within the structure as an office space and multi-use programming hub. This hive of activity will include a children's room for youth initiatives, as well as a trio of classrooms where our beneficiaries can receive assistance in areas ranging from job training to personal counseling. Additional spaces include two multipurpose rooms and offices for our growing staff members.
Join us. You can play a crucial role in making this vibrant vision a reality. In the next year, we're seeking to raise $2.5 million in funding from generous donors like you. Bridges will contribute $1 million from the sale of its previous building. When coupled with the additional $1.5 million fundraising goal, the campaign will fund the purchase of the space, as well as outfitting the building and furnishing it to fulfill Bridges' growing programmatic and organizational needs.
For more information, please contact Jeanette Norton, Director of Development, at 703-525-7177 or jnorton@bridges2.org.
Thank you to our generous donors:
$75,000+
Philip L. Graham Fund
$50,000+
Mary Masland Adams
$5,000+
Anonymous
Bridges to Independence Staff
Alice Barrett Feeley
Kris Finney
Lars Florio & Lucinda Robb
Family of Samuel L. Kelly, Jr.
Washington Forrest Foundation
$1,000+
Anonymous
Daniel and Casey Blaine
Janetta Brewer
Bill Dunn
The Gonzalez Family
Richard & Susan Kelly
Dina and Jeff Land
Ivy Main & Charles Engel
Kopp & Cecelia Michelotti
Doris Mitchell
Jennifer & Prithvi Mulchandani
The Norton Family
Kathleen O'Rourke
Susan Philp & Orin Heend
Sharon Plattner
Mark & Susan Riley
Alexandra Roth
Janice Haub Ryerson
Kenisha J. Salvary
Wray C. Sexson & Roma J. Sexson
Reverend Rosemari and Edmund Sullivan
Mark and Katherine Wychulis
$500+
Chris & Carlin Anderson
Jonathan & Patricia Darling
Deloitte Consulting
Ingrid Harris Herbert
Olive Idehen
Mary Frances Kenion
Angie & Doug Lathrop
Thomas Sitzler
Additional Supporters
Anonymous
Tim & Sue Bogan
Ari Brose
Hannah Buck
Robyn Busch
Richard Cassem
Suzanne Cook
Terrence Doyle
William J. Durch
Will Evans
Meghan Gallery
Jasmine Gould
Monica A. Gould
Angel Jackson
DeeAnn Jeremiah
Stephanie and Kyle Johnson
Patty Lundy
Nitin Malhotra
Susan and David Montgomery
Trang Montgomery
Elsie Mosqueda & James D. Walsh, Jr.
Christina and Brittany Rheault
Natalie Roy
Mikayla Simeral
Laura Shi
David Sklar
Amelia Truett
Kristin Walter
Martin Weitzel